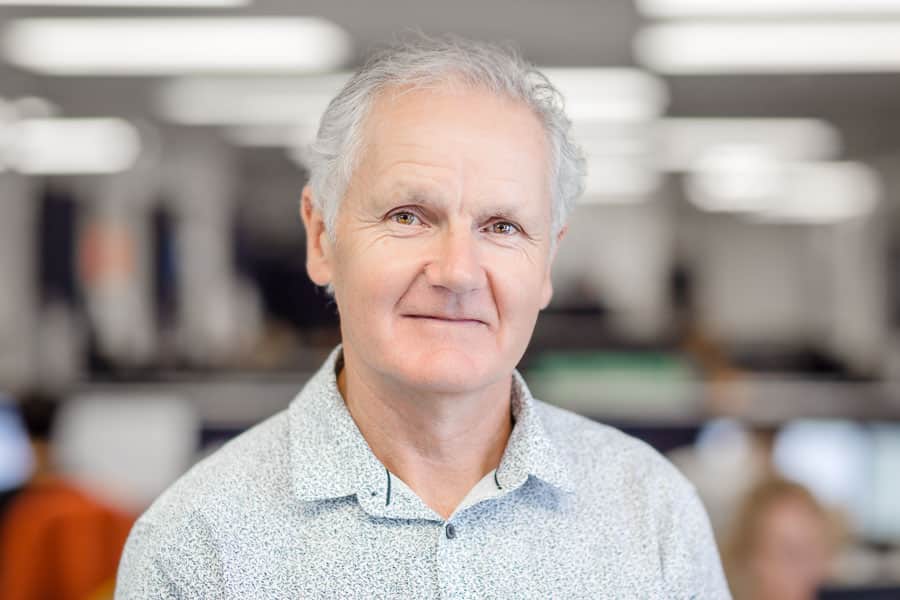 Gordon Edginton
Director + Registered Valuer
BCom SPINZ ANZIV MRICS
Gordon has been with Prendos for over 27 years. As a Director and senior member of the company, he runs the valuation department – managing, supervising and training our team of 13 valuers. His specific roles include mentoring; overseeing valuations for quality and content; providing advice and guidance in matters of law, property and ethics; auditing valuations for lending institutions; and undertaking regular market reviews/analysis to advise clients on state-of-the-market issues and communicate to the wider market.
With more than 34-years' experience in the industry, Gordon has a wealth of knowledge in valuation methodologies as they apply to diverse property sectors, and of the standards, qualifications and ethics underpinning our property market.
Although primarily an urban-based valuer, he has a rural background and once worked as a field officer and valuer for the Lands and Survey Department. This gave him hands-on knowledge and experience of rural valuations, including economic farms and other specialty rural concerns.
Gordon has significant experience in the commercial property sector across valuation and property purchase/ownership, as well as with leasehold agreements, rental reviews and lease negotiation. He has also worked as an expert witness in numerous valuation-related disputes in arbitration or court.
In the residential sector he is a specialist in valuing high-end as well as standard residential and investment properties. He understands the many complex issues relating to property acquisition, betterment, compensation, easement, loss in value and leaky-home ownership. He is also very conversant with rural and urban sub-divisional valuations, management and administrative processes such as achieving consents.
Gordon has an extensive client base, and is on the panel/ preferred valuer for BNZ, ANZ, ASB, Westpac, Liberty, Bluestone, Kiwibank, Cairns Lockie and the Insolvency Department. Gordon loves fishing, diving, spending time in the Coromandel and is a keen tennis player of some repute.
QUALIFICATIONS & MEMBERSHIPS
2011 Member of the Royal Institute of Chartered Surveyors
2000 Senior Member of the Property Institute of NZ (SPINZ)
1998 Plant & Machinery Certificate – University of Auckland
1988 Associate New Zealand Institute of Valuers (ANZIV)
1987 Registered Valuer
1981 BCom in Agriculture & Valuation – Lincoln University
CONTACT
DDI 09 486 9423
|
Mobile 021 677 772
|
[email protected]
34 Barrys Point Road, Takapuna, Auckland, 0740 | PO Box 33-700, Takapuna, Auckland, 0740