Bank-Approved Professional Property Valuers
"We have 30+ years in the industry, can turn valuations around quickly, and are cost effective. But most importantly, we have integrity. Our clients appreciate that."  Gordon Edginton, Director + Registered Valuer
Fill in the form below for a FREE QUOTE:

When looking for a valuer you want someone who knows what they are doing, is reliable and available when you need them. Our valuers use the latest market information and their own database of over 250,000 completed valuations to create accurate and dependable reports, often in less time than the usual 5 working day turnaround.
We are specialists in commercial, residential, and other unique valuations such as subdivisions, vineyards, healthcare facilities etc, Prendos' valuers are used by all major banks and lenders. You can trust us to provide a quality service at a competitive rate.
As expert Registered Valuers who perform many different types of property valuations, we need a little information about your property to be able to tell you how much a valuation will cost.

How we can help
Residential Valuations
Homeowners and residential property investors looking to purchase property use us to obtain mortgage or re-finance funding, or determine property values for insurance purposes.
Insurance Valuations
Prendos insurance certificates provide clients with a realistic estimate of the total reinstatement costs of re-building a new asset and replacing or reinstating other property improvements. We also provide an estimate of inflation costs through the insurance period as well as an estimate of demolition / site clearance costs and an indemnity value, which is typically defined as the depreciated market value of the asset. The Total Sum agreed between the property owner and insurance company will provide for:
Re-building the main property with an equivalent new property.
Replacing/re-building other site improvements such as drives, fencing, patios, decks, garaging, pools etc.
Other costs such as professional fees, compliance costs, building consents and any possible demolition, debris removal and site clearance.
To ensure rates used for cost calculations are accurate and up-to-date our valuation team draws on general market data as well as information provided by an in-house valuation database and other Prendos professionals such as quantity surveyors. To accurately determine full replacement values a valuation team member needs to inspect, measure and fully review individual properties.
Because re-build costs vary from home to home, cost estimates are best provided by a registered valuer or quantity surveyor. In the Auckland, Waikato and Bay of Plenty regions insurance valuations are usually carried out by the Prendos valuation team. In all other regions, or by special request, they are carried out by Prendos' quantity and building surveyors.
Commercial Property Valuations
Pre-Purchase and Pre-Sale Valuations
Insurance Valuations
Asset and Chattel Valuations
Market Rental Information
Rent Reviews
New Lease and Lease Renewal Negotiations
Yields Advice
Loan Approvals and Refinancing Valuations
Redevelopment Feasibility Assessments
Asset Revaluations
Arbitration and Rental Dispute
Compensation Valuations
Ownership Options Assessments and Advice
Lettable Area Assessments
Depreciation Assessments
Chattels and Fit Out for Tax Purposes
Advisory and Due Diligence
Specialised Asset Valuations and Going Concerns
Leasehold and Lessees Interest Assessments
Expert Evidence in Court
Financial Reporting
Financial Restructuring and Asset Recovery
Subdivision Advice and Valuations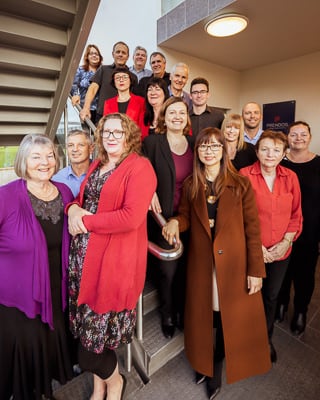 ---
"Thank you so much for assessing the property at such short notice. I would absolutely recommend Prendos NZ Ltd to anyone who was looking for a quality valuation at such short notice and whose customer service is second to none."
Awhi
---
"The process was easy, speedy and professional."
E & C Brown
---
"A professional, fast response to meet a tight time frame. Excellent work, thank you."
Valuations FAQ

What is my property worth?
Where is the location, what type of property do you own, is it a Unit, house, life-style block for example and what is the general condition of your home?

If you can provide the answer to some of these questions, the Valuer will be able to give you a preliminary idea.

What is the market doing?
Where and in which suburb? If you can provide this information, a general overview can be given by the Valuer.

What can I do to improve the value of my home?
Good presentation is the key, keeping the property clean and tidy without over-capitalising.

What do I need to do to my home to be ready to sell?
If you were holding an open home today – would you proud to show your house in its current condition? If the answer is no, what lets your house down and how can you improve it?