By Leon Goodwin – Chartered Building Surveyor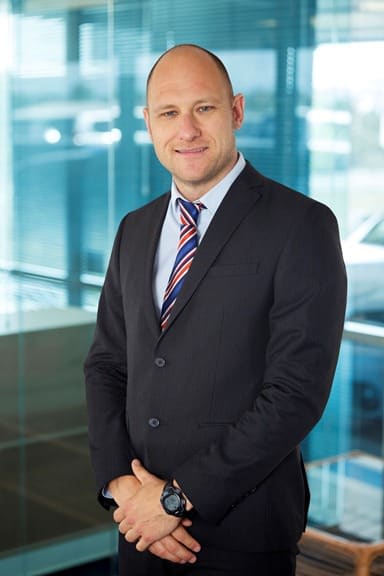 My 5 and 7 year old boys often ask me "Daddy, what does a building surveyor do?" and to be honest there's not an answer I can easily give that they will understand.
Even the Wikipedia entry for the description of a building surveyor runs into three paragraphs. Most simply put, building surveyors provide professional advice on property and construction, spanning residential, commercial, industrial and leisure buildings and agriculture projects.
Still not sure? To expand on Wikipedia's description, this is something I found on a careers advice website; "(they) work on the design and development of new buildings as well as the restoration and maintenance of existing ones."
"The nature of the work may range from the design of large, multi-million pound structures to modest adaptations and repairs, and sometimes includes working with buildings of architectural or historic importance. Building surveyors also often work on preventative measures to keep buildings in good condition and look for ways to make buildings sustainable."
"They may be called upon to give evidence in court in cases where building regulations have been breached and as expert witnesses on building related matters."
(Here's a tip: if you want to close down the conversation at parties, ask a building surveyor what he does for a living.)
To make matters even more complicated there are two main professional bodies established here in New Zealand.
Firstly there is the Royal Institution of Chartered Surveyors (RICS). This professional body was set up by Royal Charter in England in the 1800's following a need for an organisation to provide checks and balances in a rapidly changing built environment in the middle of the industrial revolution. The RICS is now a global organisation, recognised and highly regarded throughout the world as a mark of professionalism in the built environment. There are approximately 118,000 chartered surveyors worldwide. A chartered surveyor will have the suffix MRICS or FRICS and will have undergone years of training before being eligible to gain the qualification.
The second organisation is the New Zealand Institute of Building Surveyors (NZIBS). The NZIBS was set up in the mid 1990's and has largely grown in response to the leaky building crisis of the late 90's/early 2000's. There are over 100 Registered Building Surveyors in New Zealand, recognised by the suffix MNZIBS. Qualification is along similar lines to that of the RICS where surveyors undertake study in the form of a series of modules along with demonstrating their record of experience and finally passing a professional interview at the end of the training and assessment period.
The training and development of a building surveyor doesn't stop there. As accredited members of the RICS and the NZIBS, we must keep abreast of all the relevant changes in the field as part of our commitment to continuing professional development.
Many people assume that a chartered (or registered) building surveyor is simply the person who looks for hidden defects in the house they own or want to purchase (oh, you're the guys who 'tap on walls', right?). Well, this is only partly true. This is only a small part of what a qualified building surveyor is trained to do. I have listed below some of the typical tasks that building surveyors have expertise in:
> ensuring projects are completed on budget and to schedule (project management);
> preparing scheme designs with costings, programmes for completion of projects and
specification of works;
> organising documents for tender and advising on appointing contractors, designers and procurement routes;
> acting as technical representatives for construction contracts (development monitoring, employers agent);
> determining the condition of existing buildings, identifying and analysing defects, and providing proposals for repair;
> advising on energy efficiency, environmental impact and sustainable construction;
> instructing on the preservation/conservation of historic buildings;
> advising on the management and supervision of maintenance of buildings;
> dealing with council (consent) applications and advising on property legislation and building regulations;
> assessing and designing buildings to meet the needs of people with disabilities;
> instructing on health and safety issues and regulations;
> negotiating schedules of reinstatement (when there is a legal liability for a property's state of disrepair);
> carrying out feasibility studies;
> preparing insurance assessments and claims.
It is also probably fair to say that in New Zealand, public perception of what a building surveyors role entails is less recognised than in the UK where the RICS was formed 150 years ago. To get a sense of the scale of the profession in the UK if you live in a town you will probably not step on a square inch of land all day that has not been planned or examined at some point by a member of our profession.
Being the son of a building contractor and working on construction sites during school holidays, I always knew that I wanted a career in the built environment.
It was the versatility of a surveyor's qualification that drew me into studying for one. I remember going to the careers centre when I was 15 and seeing the cartoon analogy of a building surveyor wearing many different building related hats, and essentially that is a true representation of the profession.
No two days at work are the same and one of the strengths of a building surveyor is that you have to adapt to working with everyone, from advising large corporations on multi million dollar property investments to talking to the homeowner about why their roof spouting doesn't work to standing in the High Court giving expert evidence to a judge.
So when my kids ask me "Daddy, what does a building surveyor do?", I can now encapsulate it into one sentence, "let me look at my diary today and I'll tell you".
To find out more about commercial or residential building surveying services call 0800 773 636, email [email protected] or fill in the below form and we will get in contact.