Prendos Valuations expert Gordon Edginton gives us his view on how New Zealand might emerge from the COVID-19 pandemic.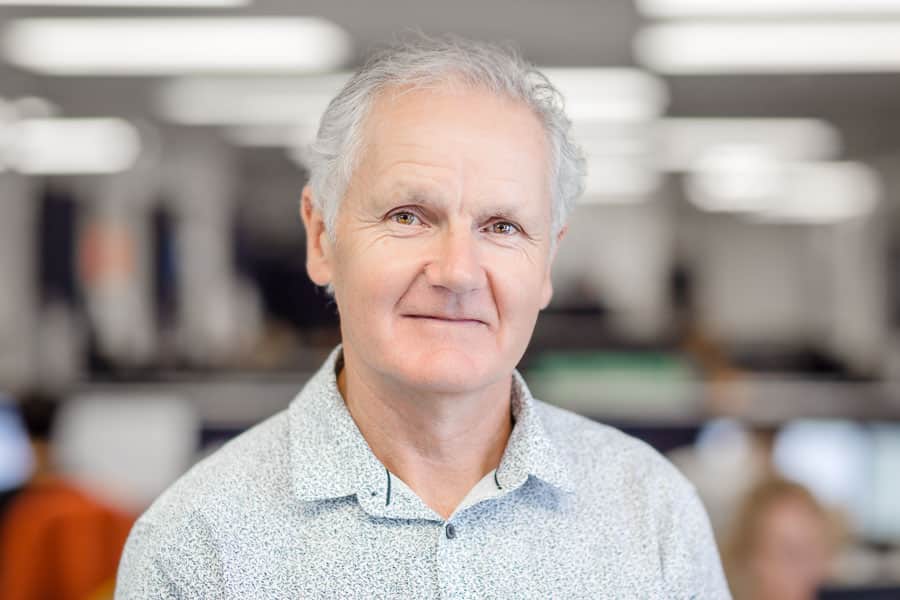 So much has already been said about the economy and property market as a result of COVID-19 that I didn't want to simply repeat the doom and gloom consistently dished up by the media. But, frankly, it's such a compelling narrative of bad news that we seem hardwired to lap it up. How many times have we heard the words 'unprecedented' and 'uncharted territory'? I've attended so many webinars and Zoom conferences over the past five weeks – in search of some clear insight into where things are heading and how we should be operating in a COVID world – that it has left my head spinning.
NZ is very fortunate in many ways. We're an isolated country that can easily close and control its borders. We have a low population base and are much more sparsely populated than many other countries. The last month or so has proven how relatively easy it is for us to contain and even eliminate a pandemic – notwithstanding the early slip ups, slow response at border closure and somewhat muddled start to the lockdown. But, with new cases now consistently in single figures, we're realising just how significant the economic consequences of the shut down will be. GDP is predicted to decrease by 8% to 10%; household incomes will be down; businesses will be wiped out; unemployment is predicted to exceed 10%; tourism is taking a massive hit and will take years to recover; general spending will fall and, inevitably, the property market will take a dive.
The Auckland property market was in such good shape heading into this crisis. An upswing in sales numbers and prices was underway. A record median price of $950,000 had just been achieved in March 2020, up 11.8% on the previous year, and the REINZ house price index was up 8% year on year. Days to sell had dropped to 33, building consents were strong and there was a boom in construction. It's hard to imagine now, but things were looking very positive.
So what are the predictions for the next year or two? Some sort of crash is inevitable, but just how deep this will go is more uncertain. Many predict a price decline of around 10% – but if a fall of only this magnitude results, I think we will've got off lightly. A 10% drop would simply put prices back to where they were in mid 2019; a time when everyone was happy because the median price was at $850k and prices were still considered elevated!
On the 'up side', housing affordability will get a huge boost. Lower prices coupled with bank lending rates of only 3% will act as a windfall for those first home buyers still in a position to buy after the impact of COVID. LVRs have been removed for 12 months, effective 1 May, which will also be a big help to buyers. Couple this with developers looking to offload housing stock to retain cashflow and bolster balance sheets by reducing their lending exposure, and the result will be a great buying opportunity for many. While this sort of risk is not for the faint hearted, as ultimately we'll all be second guessing when the bottom of the market has arrived, home ownership and property investment may now be within reach for many more kiwis.
It's likely that the record low interest rate environment we're now in will stay at these rock bottom levels for years, as inflation is dead in the water. This obviously helps borrowers (those still with jobs), but it's also a catalyst for property investors as bank returns will be paltry in comparison to the rental return available from investing in an income-producing parcel of real estate. Investors will be chasing decent yields, which real estate offers, and over the long term there's also the prospect of capital gain. Share markets are looking highly volatile and risky, so a safe investment in property could well be preferable.
Getting a bank loan may be a lot harder. Banks are unlikely to weaken lending standards to high risk borrowers and are more likely to be cautious when dealing with credit worthy borrowers. Development funding in particular will be hard hit, as banks tighten up lending criteria and reduce their exposure to this riskier sector of the market. This may mean many projects will not get out of the ground, and the flow on effect to the civil and construction industry will be felt towards the end of the year as existing projects are completed. Major developers will still need a pipeline of sites, but with a softening in their end buyer market, their appetite to take on large projects will probably be low. Building companies will be very motivated to sell their end product, and by 2021 it's likely they'll have to offer lower construction prices in a far more competitive industry looking for business.
In the midst of all this, there's still a reported housing shortage – something the pandemic hasn't changed. However, the demand for housing that has been generated from New Zealand's strong net migration gains over the past few years will stall. Migration inflows from foreigners will dry up completely as our borders are closed to non Kiwis. Many expats are expected to come home to the perceived safe haven of New Zealand and few will leave our borders. The net outcome of this when it comes to demand for housing is difficult to predict, and is further complicated by the predicted slowdown in new home construction over the coming year.
My prediction is for an over supply of new housing compared to demand, especially in the apartment sector where the absence of foreign students and AirBnB tourism will see plenty of apartments and units available for renting. Rents will be under some downward pressure as a result.
The Impact on the Commercial Property Market
The commercial property market is expected to be even more affected than the residential one. Commercial rents (especially retail and tourism) will come under pressure – reflecting an inability to trade, firms going out of business, and increased and prolonged vacancies as a result of the reduced demand for space. Equally, property prices in this sector are likely to decline as yields rise, pointing towards a re-pricing of the risk metrics associated with a commercial investment. Overall I'd say the outlook for this sector is very uncertain.
At the end of the day, my musings cannot possibly do justice to the myriad of issues and problems facing New Zealand's economy, property market, businesses and individuals. The Government has provided a range of support measures to date, but they fall far short of a miracle package. Perhaps the budget, to be delivered in mid May, will go further with assistance and mechanisms to help remedy the pain that lies ahead. The Reserve Bank has stepped up and responded very quickly to help financial market liquidity with quantitative easing and the removal of LVRs – assuring us that the financial system is in good health. However, with banks remaining cautious and lending constrained due to poor debt servicing prospects, lack of job security and declining asset values, the collapse in economic activity and the resulting 'big hit' on real estate is expected to be significant. As has been said so often… these are unprecedented and very uncertain times.