Prendos opened its new Dunedin office in October – the company's second branch in the South Island and sixth nationwide. Building Surveyor and Project Manager Marcus Deedman is at the helm, and brings a great deal of experience to his new role.
Originally from Bournemouth in the UK, Marcus and his family moved to New Zealand on the very memorable date of 11/11/2011, looking for a change in scenery and lifestyle. With no connections in New Zealand, they initially lived on Auckland's North Shore, where Marcus got a job with Opus International Consultants (now WSP) as a Senior Building Consultant. 19 months later, a new role saw them move down to Rangiora in the Waimakariri district of North Canterbury, where they remained for the next seven years.
"My first role in Christchurch was still with Opus as a Senior Building Consultant/Project Manager. I worked on earthquake recovery – managing the distribution of the business's local engineering capabilities and bringing in other required disciplines from both national and international offices as required. I did that for 18 months before moving to a Senior Project Management role with Inovo Projects. In fact, most of my career in New Zealand has seen me move away from my traditional UK focus of Building Surveying towards Project Management, which is something I've really enjoyed."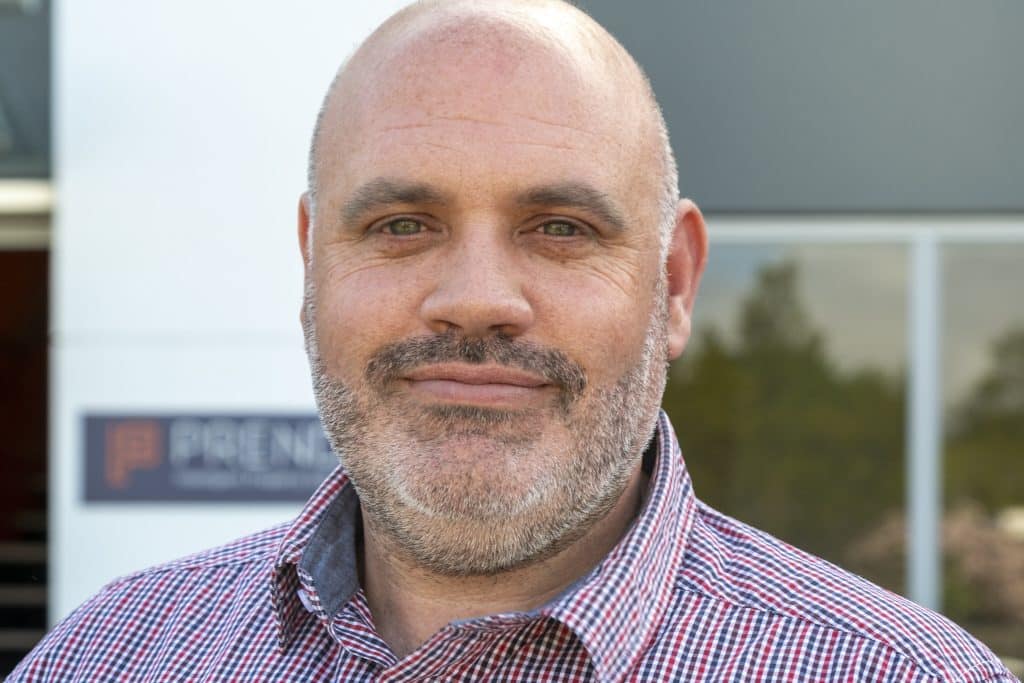 Marcus says building surveying and project management fit well together, and the shift in focus has been a natural progression for him.
"A lot of building surveyors move into project management space, as we have the necessary skills through acting as Engineer to Contract, plus we've got the contract administration background and attention to detail. Personally I like to keep a foot in both camps, which I think my role at Prendos will allow me to do."
Back in the UK, Marcus worked on everything from heritage buildings like Southampton City Art Gallery to condition inspections of old barns being converted into commercial spaces, as well as many residential and office spaces in between.
"One thing I've noticed is the difference in issues found in New Zealand vs UK buildings. While buildings in the UK certainly have their own problems, they're not the same as the ones you find here: leaky buildings, earthquake strengthening, foundation issues. For the most part in the UK (especially in residential development) once you know the type of ground you're working with, the foundations are quite straightforward."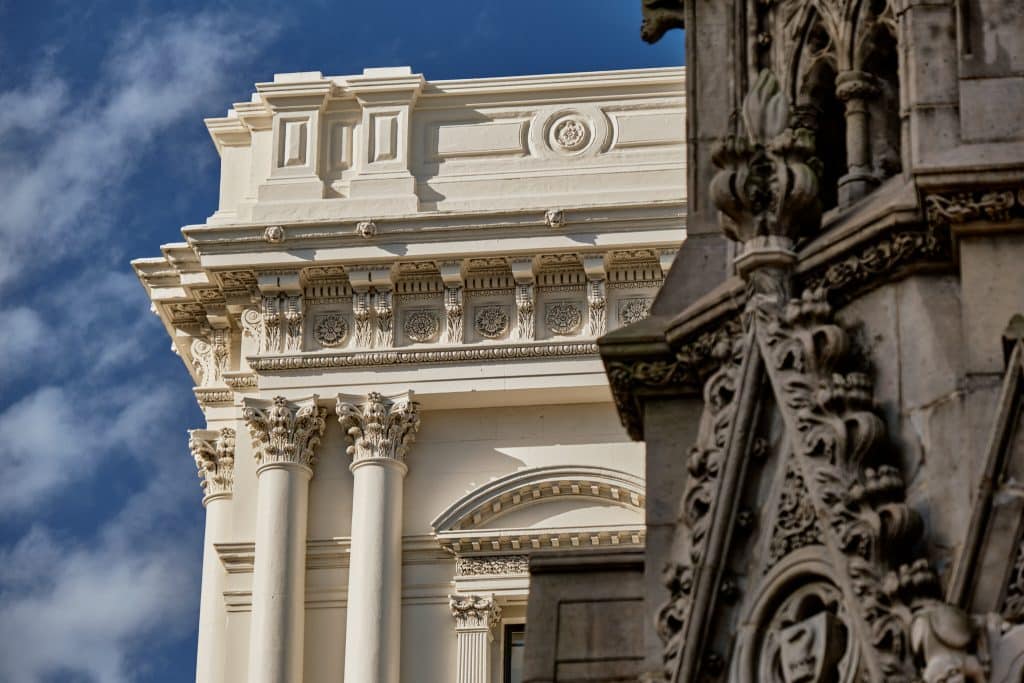 Marcus says a particularly memorable job in New Zealand was the remediation and rebuild of the University of Canterbury's Engineering precinct, following the earthquakes. As part of the Joint venture between Inovo Projects and The Project Office (now Rubix), he spent two and a half years onsite, working as Engineer's Representative and Senior Project Manager on the client side.
"We delivered the University's $144m Engineering Precinct, taking the lead on two of the five main buildings: electrical engineering and the main core building which linked the four engineering hubs (Electrical, Chemical, Civil & Structural and Mechanical). I was also involved in the initial demolition of the original Chemical Engineering building, as well as commissioning and defect management of the new one which was a total rebuild."
After the Canterbury University job Marcus spent 18 months back at Inovo, delivering the final parts of the IAG repair and refurbishment package. He led a team of six Project Managers managing the repair of 250 properties.
"I learnt a lot about the scoping side of things, picking up defects and determining whether they were earthquake or maintenance related, while assisting in scoping them for remediation works. I also served as Engineer to the Contract on a number of projects and spent a lot of time negotiating with IAG and Contractors over variations."
A New Start Down South
Marcus says he's enjoying his new role as Manager of the Dunedin office and sees huge potential for Prendos in the Otago and Southland regions.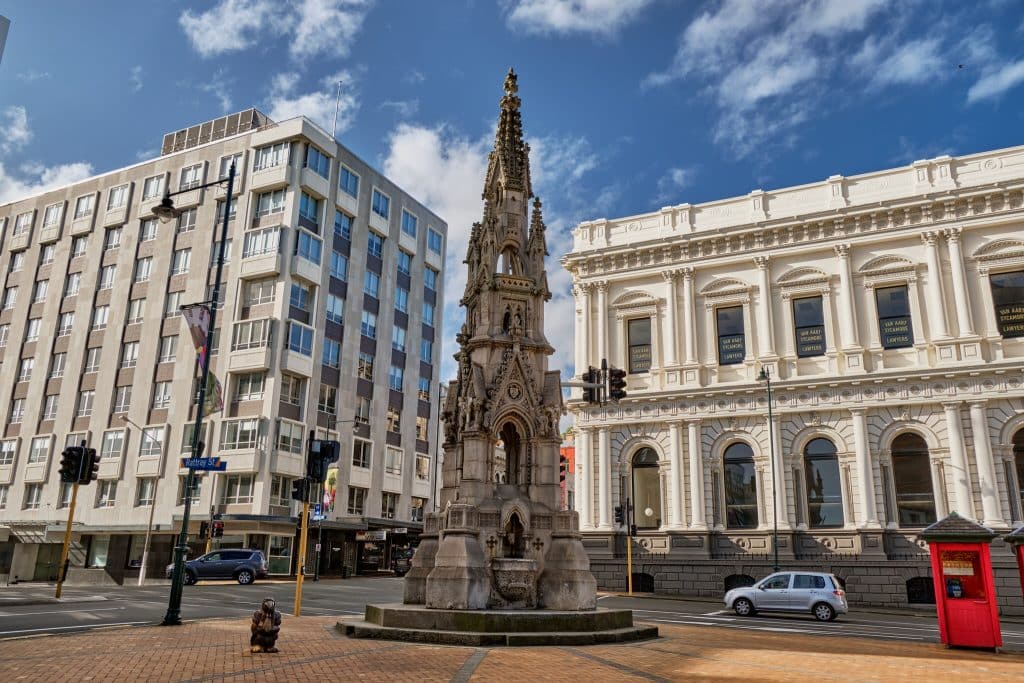 "There's a lot of development going on in this area, and having a base in Dunedin will make it easier for Prendos to connect with potential clients and jobs. For now it's just me in the Dunedin office, but I certainly hope to see this grow over time as we bring the right people on board to meet the needs of our customers.
"Initially my role is about getting the office up and running and creating a sustainable business model. So it's a lot of business development and relationship building, which will help me get a feel for what services people need and how we can help. I'm really excited about where we can take the business."
If you'd like to speak to Marcus please feel free to call him on 022 657 3562 or email [email protected].