Recent figures from Auckland Council show around one in five people who are building a new home won't see their property completed within 24 months of getting Building Consent. Part of the problem is a general reluctance to seek an accurate projected total cost of construction before design begins.
People are naturally visual, so the first thing most want to do when embarking on a construction project is get a design drawn up. But it's a bit like working back to front.
"If you get an Architect to design a building without any idea of the possible total cost, they're likely to present you with a concept you love but may not be able to afford! Instead, you should start by engaging a Quantity Surveyor to give you an idea of total cost. If the price isn't feasible you can put the project on hold before going too far and avoid unnecessary expenditure. If it is feasible, you can set your budget and give your Architect some cost informed design parameters. No one wants to end up having to slash things to fit the budget at a late stage, or even worse, having to absorb costs they can't actually afford."
Accurate estimation of costs at the early stages of a project can be challenging, particularly when the information available isn't sufficient, but this is where a QS can produce an 'Order of Magnitude' High Level estimation.
"We're often working with just a rough drawing, square meterage or list of requirements. An Order of Magnitude estimate gives the client a price range. The accuracy depends on the amount of information at hand, but it gives them an idea of whether they can afford a project or not."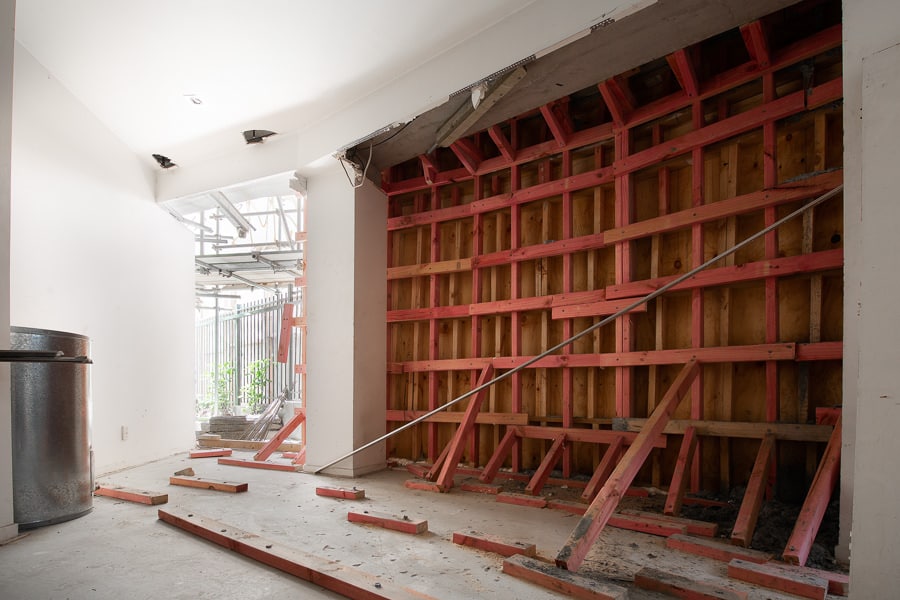 After the cost estimate has been approved, the QS can work with the Architect to provide some design constraints to work within and educate the client about the cost of different finishes and where hidden costs may lie.
"Most people don't understand what aspects of their design could be contributing to added costs. We can work alongside the client and Architect to point out uneconomical design elements and suggest how these could be replaced with something that fits the brief and the budget."
Once the design is finalised the QS will produce a 'Pre-Tender Estimate', or a detailed cost breakdown in the form of a 'Schedule of Quantities'. This will be based on either provisional quantities (if detail is not well developed) or accurate measured quantities (if detail, specifications and finishes are well developed). It can be used by the proposed contractors to price the project.
"Using a QS to manage the tendering process helps even the playing field. It means that when contractor quotes come in you're comparing apples with apples! Plus, if we can establish the most economical cost and rate basis then the ongoing saving possibilities, especially when it comes to variations, are huge. You know you're getting the best rate for any additions required, it's a lot easier to project cost options for possible additions or omissions, and if variations do go ahead all parties know the instruction is fair and in line with what's been tendered initially."
Throughout construction, the QS will provide ongoing cost forecasts and monitor project expenditure – checking, pricing and assessing any variations to the original scope as well as giving the client monthly cash flow updates based on the construction programme. All of these ongoing deliverables play an essential part in ensuring the client's successful cost administration.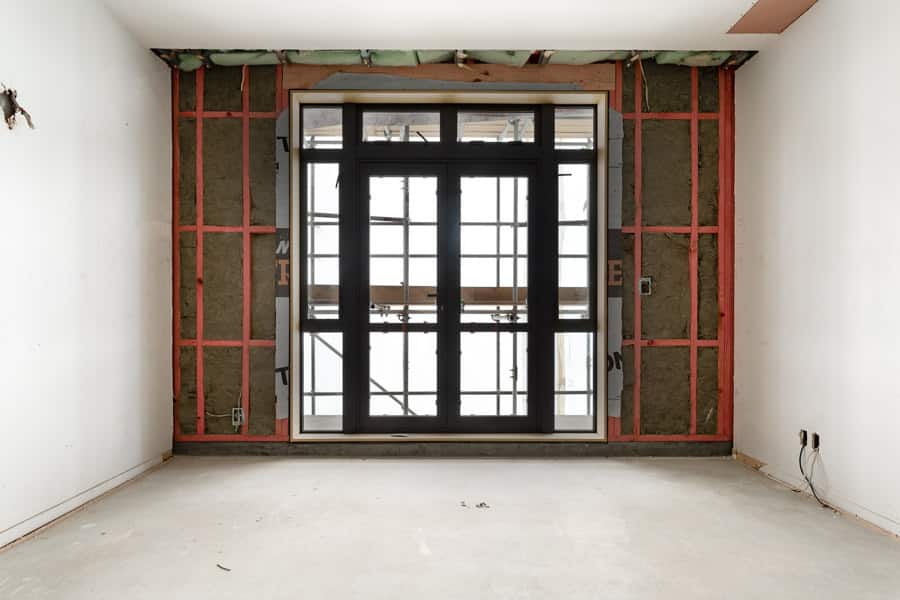 "The updated monthly cash flow prediction allows you to budget in advance – you know what the next predicted contractor payment claim will be, so you're not going in blind. With the use of graphs it becomes a visual tool for ongoing cost tracking of the project. By comparing actual expenditure to the initial projected expenditure you'll see either accelerated or poor progress. In the latter case we can investigate and take necessary precautions if that trend becomes too extensive."
Forecasting and managing of variable cost items is one of the most important functions of a QS, and goes hand in hand with cash flow predictions and overall cost projection. When it comes to recladding jobs, for instance, a contractor can't see the extent of the timber decay until they remove the cladding. So, while they'd include an allowance for this in the initial budget, costs can change quickly as the project progresses.
"Using a QS to provide ongoing forecasts allows you to see where you're tracking compared to the budget. If done efficiently, you will know at a much earlier stage whether you're going to exceed any budgetary or provisional allowances, and if required you'll have the opportunity to work with your consultancy team to adjust designs/finishes or omit features to bring the project back within budget."
So, if cost, risk and time control are key focus points of any successful project, why do so many people still hesitate when it comes to getting a QS on board? Hiring a QS before considering the rest of the professional team should be a no brainer, an overall mind shift takes place.
"I believe New Zealand needs to promote a better understanding and awareness of the profession and the invaluable cost benefits a QS can bring. The fact is, if the services provided by a QS were better understood, the client would realise that QS fees soon pay for themselves – and can even generate further savings.
"Apart from local bank requirements, there's currently no legal obligation in New Zealand to appoint a QS on your project. Generally speaking, there's a perception that it's a 'nice to have' rather than a 'need to have', so people think they can cut it out. The QS appointment, if it happens at all, is typically delayed and means some critical cost opportunities are overlooked.
"A QS can also add to the cost control and management of other disciplines, ensure that fees are charged correctly and that all parties are sticking to their contract terms. Without them, the cost administration still has to take place, it'll just be done by the contractor or another profession – who aren't experts in the area and don't have your finances as their primary concern. By removing a QS you run the risk of paying far more in other areas – especially when it comes to more difficult projects such as recladding facades or doing internal alterations and renovations."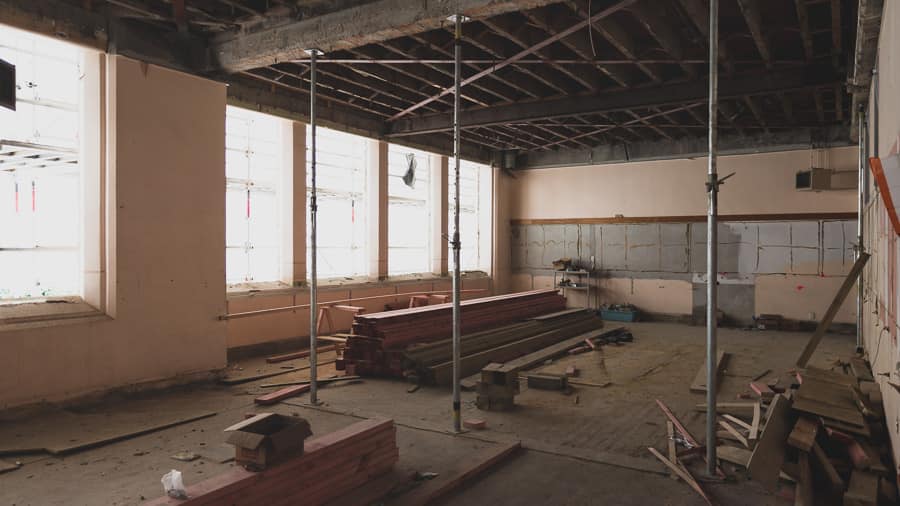 However, things are beginning to change. New Zealand banks are starting to require feasibility studies before they consider preliminary loan terms – and if financial institutions are investing in and realising the major cost and risk benefits it's likely private clients will follow suit.
"How many people who have completed a construction project say they'd never do it again? They've probably gone over budget, exceeded the time projected or had too many arguments over costs that have left a sour taste in their mouths. The fact is, if they used a Quantity Surveyor to get the right people on board, determine the projected cost accurately and monitor the budget efficiently, the outcome and overall experience would be completely different."
To speak with one of our Expert Quantity Surveyors, fill in the form below or call (09) 884-0904