Creative refitting of commercial properties to attract and retain tenants is becoming a necessity for property owners. Miriam Bell talks to an expert about what to do and how to do it well.
"It's a rapidly changing world that we live in and there are few areas of it that are immune. Indeed, while the solidity and permanence of bricks and mortar might suggest otherwise, commercial property too is subject to the technology-driven trends that are reshaping much of what we know.
A perfect example of this can be seen in the retail property sector. Thanks to the challenge of online shopping, physical retail stores are having to evolve. No longer can they be the staid, impersonal stores of old. These days, a store needs to be an attractive destination and offer a more rewarding shopping experience for consumers."
For the full article click on the image below …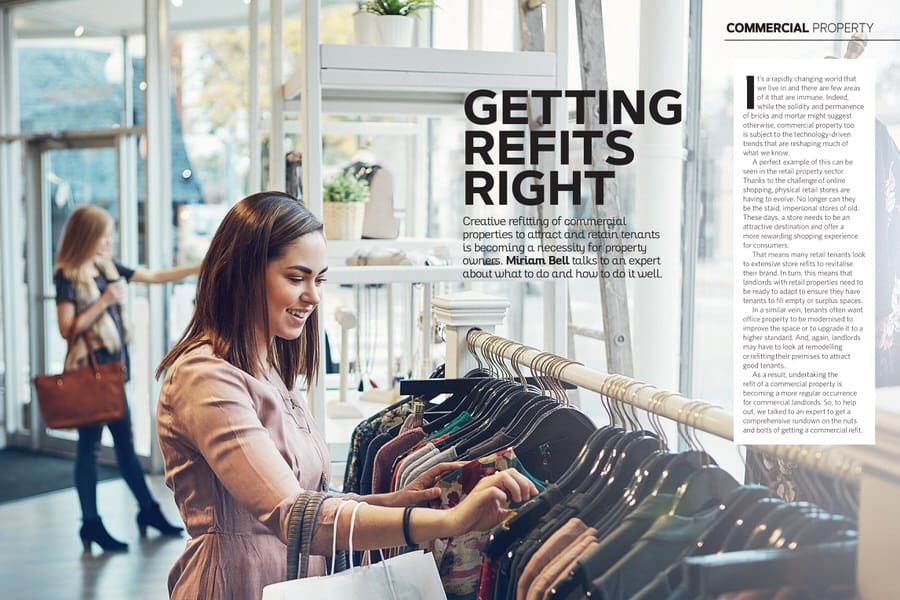 Click here to sign up for the NZ Property Investor magazine.