There are few industries in New Zealand, or across the world, that haven't felt the impact of COVID-19. As our Government takes decisive measures to curb the virus, business uncertainty grows – along with the list of potential challenges for commercial property owners.
"The reality is that many commercial building occupiers are going to find it difficult to reopen in Level 3," says Prendos Director, Sean Marshall. "This, compounded by the fact many will have already been shut for nearly five weeks, means they'll struggle to pay service charge payments or lease costs, and ultimately rents will be impacted."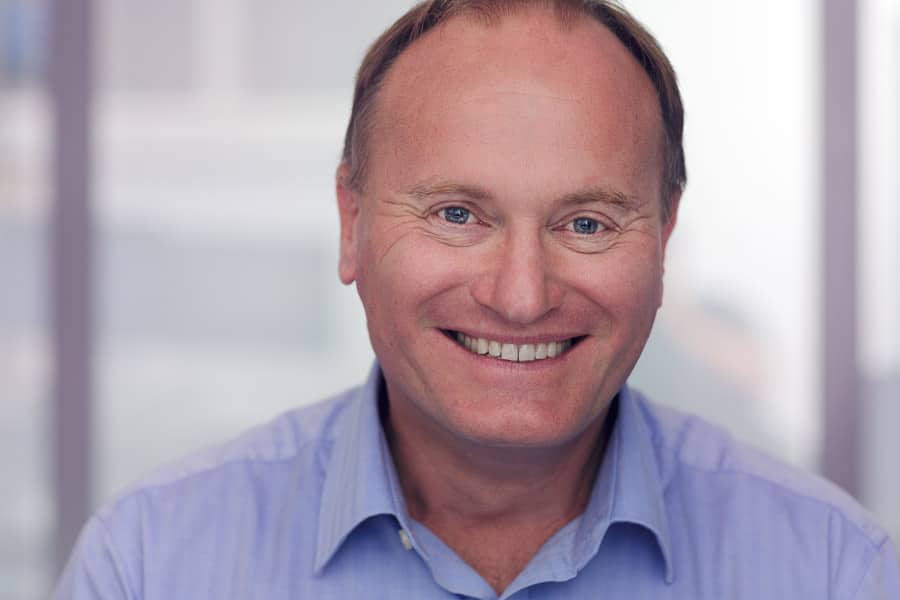 One area that's likely to cause a real headache for commercial landlords is dilapidation claims, and exactly what the rules should be if a tenant exits a lease due to financial difficulties.
"When a tenant leases a commercial building, they typically sign an agreement with the landlord to 'make good' the property at the end of the lease. So, if they damage the property during their tenancy, or choose to alter it in any way, they commit to reinstating it to its original condition at lease end. If the property isn't returned to the landlord in a suitable condition, they can choose to remediate and charge the costs back to the tenant – this is a dilapidation claim."
"The potential problem posed by COVID-19 is that we may see many tenants exiting commercial spaces due to financial difficulty – which leaves landlords unable to claim for dilapidations. If occupiers leave in large numbers, the impact on commercial landlord's finances will be significant."
What Landlords Can Do to Reduce Their Risk
It makes good financial sense for landlords, in the short term at least, to allow for building maintenance and reinstatement costs in their financial planning. However, Sean says this often isn't the case.
"Unfortunately, most commercial landlords rely on money from tenants, obtained through dilapidation claims, to reinstate their properties to a level where they can re-rent them. However, when tenants are facing financial difficulties and are forced to default on their obligations, landlords are left in a difficult situation."
The reality is that commercial landlords have no control over the economic fallout of COVID-19 which, in New Zealand and globally, is predicted to be significant. However, there are a few measures they can take to try and minimise their exposure.
1. Work With Your Tenants
"At the end of the day, landlords should try to work closely with tenants to come up with a solution or new lease terms that may enable them both to survive long term," says Sean. "We've heard it a million times – COVID-19 is an unprecedented situation, and it requires sacrifice from all of us in one way or another. We need to show understanding for people's situations and be open and honest about our own. This means getting the tenant-landlord lines of communication open, without putting pressure on a tenant who is probably already feeling the stress of the situation."
Many banks and mortgage companies are offering payment holidays, which could possibly be used to pass short-term rent reductions on to tenants. Payment plans are another option.
"Landlords should focus on touching base with their tenants and getting a broad picture of the situation. In most cases it will be more beneficial to negotiate a solution that will keep the tenants in the building, as the alternative may result in a less favourable outcome financially for both parties."
2. Understand Your Lease Terms
Sean says many landlords have only a basic knowledge of their tenancy agreement conditions, and recommends they examine their leases carefully.
"One of the most common grey areas is that of building alterations, which tenants are typically required to remove at the end of the lease. However, where alterations could benefit future tenants, the landlord should communicate this to the tenant to prevent unnecessary expenditure. Some standard lease forms also set timeframes around how long a landlord has to make a claim for the removal of alterations after the end of the lease. If the landlord doesn't comply, they could miss their window for making a reinstatement claim."
Equally, if repairs are required, landlords must serve their tenants notice to complete these repairs, and they must be completed within a reasonable timeframe (usually two to three months). If the tenant does not complete the repairs, the landlord is then able to enter the property to make the repairs themselves, on-charging the costs to the tenant.
"It's likely, given the current situation, that many exiting tenants will be unable to fulfil their lease reinstatement clauses and will simply need to leave the building 'as is'. While landlords have a legal right to seek compensation for this, courts may frown on this course of action given the circumstances. A short term lease extension may be a better alternative."
3. Maintain Your Building Throughout the Tenancy
"Right now, property maintenance is probably very low on a tenants' list of priorities. Landlords should keep an eye on their assets throughout the tenancy and, if required, make any necessary repairs as they come up. It means that if the lease ends for any reason, there's less reliance on an end-of-term damages claim, which depends on a tenant's financial liquidity."
At the end of the day, Sean says landlords must be sensible and reasonable in the face of unknown consequences of this global pandemic.
"Many, many tenants across New Zealand will be facing financial difficulties, and landlords need to find a balance between a solution that works for tenants and keeping their own heads above water. It is more sensible to consider your dilapidations obligations throughout the term of the lease – so costs can be recouped bit by bit, rather than waiting for an end-of-term dilapidations claim that tenants may be unable to meet. Either way, understanding and open communication is key."
If you need any advice about handling your commercial properties throughout COVID-19, please feel free to send us a message – [email protected]