As part of their COVID-19 support package for businesses, the Government recently reintroduced building depreciation deduction claims. At a cost of $2.1 billion, it allows owners of commercial and industrial buildings, including hotel and motel owners, to claim depreciation on their properties.
Over the long term, the Government hope the move will improve business confidence and encourage investment in new and existing buildings by making this asset class more tax efficient than many other investments.
In the short term, if you're a commercial or industrial property owner, it opens up a huge opportunity to make a real difference to your balance sheet and cash flow – something we could all do with as we navigate our way out of the recent lockdown repercussions. Prendos Senior Valuer Gordon Edginton says it's a change that's been a long time coming.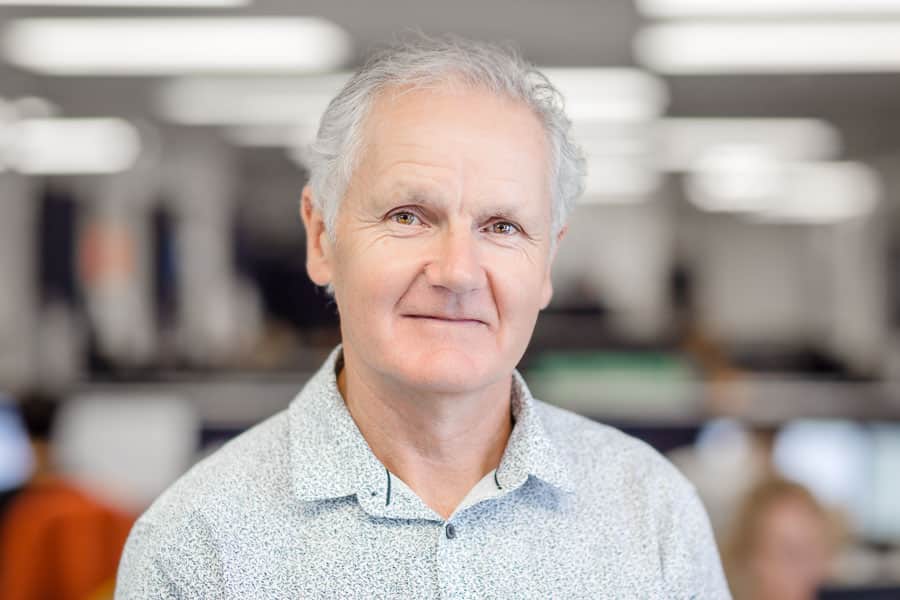 "Before 2010, New Zealand building owners (whether residential, commercial or industrial) could claim a tax deduction for building depreciation. This was removed in 2010, at the same time as GST was increased and the corporate tax rate was lowered. One of the reasons given by Treasury was that they believed, based on their analysis of QV data, that buildings did not depreciate. However, in 2018, a Tax Working Group refuted this claim and concluded that depreciation does in fact occur, recommending that tax depreciation deductions for commercial and industrial properties be brought back at a 2% straight-line or 3% diminishing value rate.
"It now seems the Government has followed through on this suggestion – albeit at lower deduction rates of 1.5% straight-line or 2% diminishing value. This is great news for commercial and industrial property investors, as they'll once again be able to claim an annual expense that reflects the deterioration of their building. Even better is that these depreciation measures are being announced as permanent changes."
How to Unlock the Full Financial Benefits
With both the building and fit-out being depreciable, and depreciation rates varying widely for each item, Gordon says the best approach is to seek independent, expert advice from a valuation specialist.
"The internal fit-out of commercial premises is also depreciable, which is one reason building owners should obtain a Tax Depreciation Cost Allocation soon after settlement. It ensures both vendor and purchaser have correctly allocated depreciation of the asset, and identifies components that need to be separately classified and depreciated."
Gordon says this process is often overlooked when people are buying or selling commercial property, which can lead to financial implications if items are incorrectly stated.
"The property cost must be separated between non-depreciable land and depreciable building structure and fit-out through a market valuation. The assessment of the land component is critical, and is something a Registered Valuer is best placed to manage. The Prendos Valuation team has extensive experience in asset and building depreciation. We can advise you on the best approach for your unique situation, and make sure you get the best result for your back pocket."
To accurately assess asset and building depreciation, Prendos typically starts by identifying and compiling a schedule of depreciable assets such as chattels, fitout and the building structure.
"We'll then calculate a dollar sum for these items, based on their 'in situ' value and use. Once you have this information on record it becomes far easier to assess what you can claim over time. We're also able to help you minimise any 'claw back' of depreciation claimed when your assets are sold."
"In times of financial uncertainty it's important to make the most of all tax benefits that come your way, and this means getting advice from an expert. The new depreciation deductions should hopefully go some way in helping hotel and motel owners impacted by COVID-19, as well as building owners affected by reduced rental income."
The Government has also announced other tax changes for small to medium enterprises (SMEs), including:

• A loss carry-back scheme: SMEs recording a loss in the 2020 or 2021 tax year will be allowed to carry the loss back and offset it against profits from the tax year prior.
• Tax loss continuity rules relaxation: SMEs experiencing a change in ownership of greater than 51% will not have to sacrifice their tax losses, instead using these to offset profits in later years. This move is yet to be introduced, but estimates are that it will save SMEs $60 million per year.
To find out more, give us a no obligation call on (09) 887 7442 or email [email protected]. We'd be happy to discuss your situation.