In September 2020 Prendos Christchurch marked its 10th anniversary. We spoke to Director and South Island Manager Rory Crosbie about how the company has grown in the Canterbury region and what the future holds for this tight-knit team.
The Prendos Christchurch office officially opened its doors in September 2010. Four months later, Rory arrived from Ireland and moved to the garden city to take on the role of branch manager – just before the massive February 2011 earthquake.
"It was all pretty unsettling, to be honest," he says. "My wife and I and our four kids had moved across the world to a new country, a new city, and then the big quake happened. The two years prior to our move were spent dealing with the economic outfall of the Global Financial Crisis, so it was out of the frying pan into the fire, for sure! But, in many ways, it threw us right into the community. We saw firsthand the extraordinary lengths people went to in order to support one another. There's an amazing sense of community in Christchurch."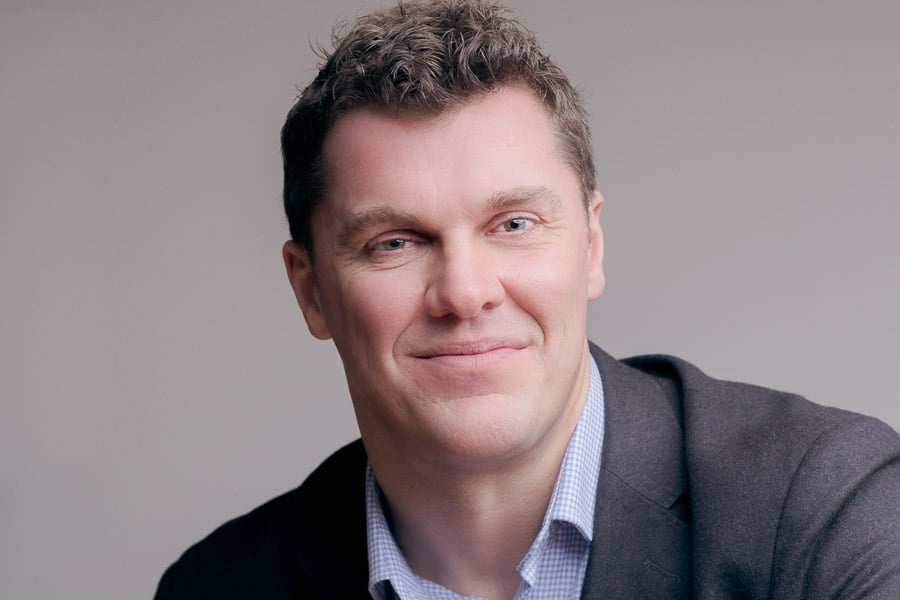 Originally from Wexford in South East Ireland, Rory studied as a building surveyor at Liverpool John Moores University in the UK. It was there he met Prendos Director Sean Marshall, and both went on to work at Watts & Partners in London after graduation. Sean relocated to New Zealand in 2000 to work with Prendos, and ten years later persuaded Rory – who had since established his own practice in Ireland – to join him.
"There was a lot of building surveying work in New Zealand and a limited supply of surveyors. So, after a Skype interview in November, I joined fellow building surveyor Keith Pearce in the new Prendos Christchurch office."
Rory's initial focus was getting the Christchurch office established – bringing on new staff members, working on marketing and business development, attending New Zealand Institute of Building Surveying (NZIBS) training and travelling to Auckland regularly.
"It was a busy time, but positive in the sense that we'd gone from greatly reduced work in Ireland to a lot of work in New Zealand!"
Diversification and Growth
At the time, the majority of Prendos' work was with the Ministry of Education (MoE), investigating and remediating their weathertight compromised buildings around the country. However, after the February earthquake, priorities shifted. The Christchurch team began working on earthquake damage assessments for insurance purposes – something they continue to specialise in today, working with both the insured and the insurance companies.
"While the MoE work certainly helped launch the Christchurch office, our client base and the nature of our work soon diversified and insurance investigation reporting became a major new stream of work. Insurers can only work with the information they're given. Our forensic approach to damage investigation and our ability to work with other experts, insurance brokers and adjustors allows for negotiations based on the facts of each and every claim. It's been hugely satisfying over the last 10 years to bring together an expert in-house team to work with external specialists and reach satisfactory results on claims."
With Ireland's economy yet to turn a corner and his family having settled well in New Zealand, Rory made the decision to become a Prendos Director in 2014. The Prendos Christchurch team continued to grow, and today provides building surveying, quantity surveying, project management and valuation services.
"Having such a knowledgeable, experienced team in Christchurch sets us up to deliver to a broad range of client – including universities, councils, insurance companies, the justice department and many commercial and residential clients. We've adapted our services to meet their changing needs. On top of our earthquake assessment work we do a lot of forensic surveying, expert witness jobs and high value technical consulting. Our goal is to add value by doing what we're good at – 'sticking to our knitting'!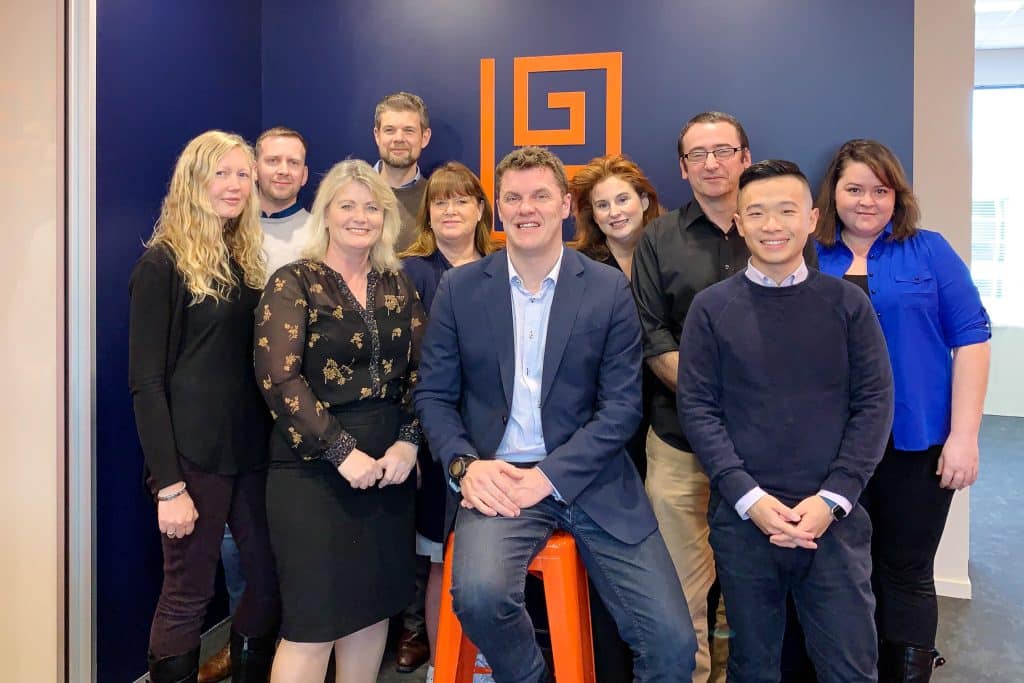 "We've also got a truly multi-cultural mix – with staff from Ireland, the UK, China and Slovenia. Senior Building Surveyor Heather Crilly has a great deal of weather-tightness experience, and as a result is now on the MoE weather-tightness review panel. Geoff Matthews, also a Senior Building Surveyor, specialises in commercial work, technical due diligence and lease reinstatement, which are continuing growth areas. Michael Tohill is extremely busy in the valuation area, and Senior Quantity Surveyor Sabina Jereb and team now offer bank finance work, expert witness advice as well as estimates, supported by the Auckland QS team."
Where to Next?
A key governance change for Prendos was the 2018 decision to bring on current CEO Fiona Gavriel and establish a governance board to create efficiencies in the operation of the business.
"As Directors, while we were very experienced technical experts in our own fields, running a business was a different ball game! Fiona and the governance board freed up time for us to get closer to key clients, work with our teams, grow new areas of work and focus on steering the company forward. The extra support also allowed me to become NZIBS President in 2018, a role I recently handed over to Heather Crilly."
October 2020 saw the opening of Prendos' second South Island office, in Dunedin. Headed by Chartered Building Surveyor and Project Manager Marcus Deedman, it's a chance for Prendos to tap into the growing Otago and Southland market.
"Our clients aren't just Christchurch based, so having a base in Dunedin will be really useful in servicing the lower South Island. I see our two offices working closely together – there are a lot of synergies. Plus many buildings in Dunedin are of a style familiar to those of us from the UK/Ireland, so we have the right skillset to assist in this area."
So, what's next for the Christchurch team? Rory says they're in a good position to continue to grow, with the Prendos name well established in the region and the nature of their work shifting in a positive direction.
"The past decade has been stimulating and rewarding, with recent COVID events posing the latest challenge. We've developed great clients and contacts in Canterbury and beyond, and we're always working to cultivate new relationships. Our goal is to continue building our strong team and further diversifying the services we provide: building on our multi-disciplinary offering and attracting a broader base of work.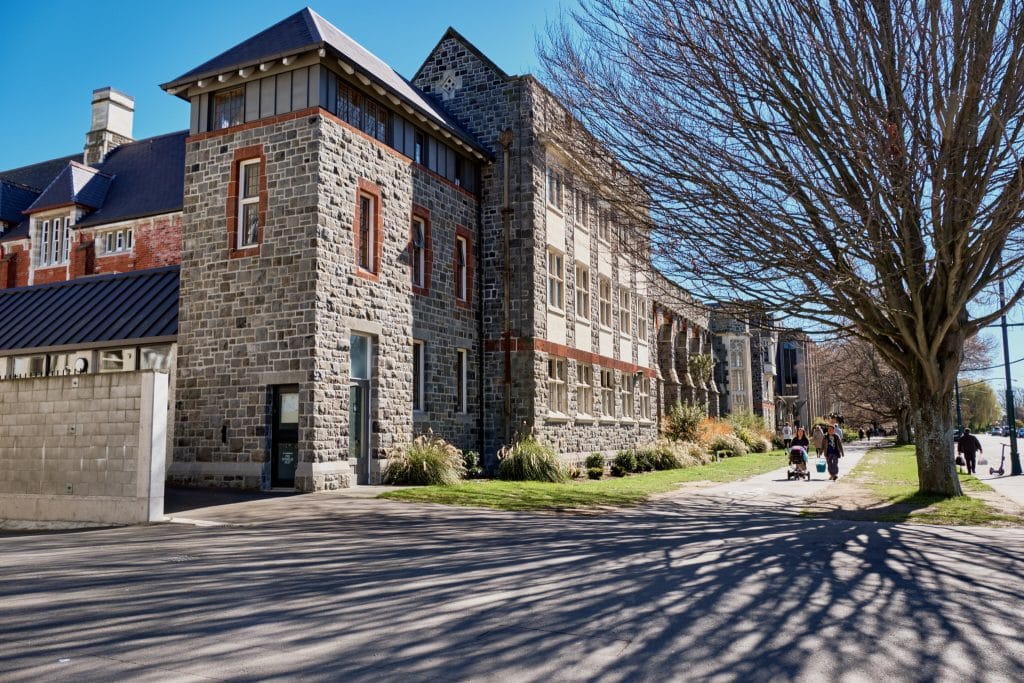 "I think the most rewarding thing for me (apart from seeing my kids grow up as kiwis, and picking up some good rugby skills along the way!) has been our involvement in the rise of a city from the ashes. I've also enjoyed watching Prendos change and transition over the years, from weather-tightness specialists to a full multi-disciplinary property consultancy servicing a wide range of commercial clients. Being on the Prendos board, seeing founding Directors retire and new Directors introduce fresh ideas and energy, has been great. I've particularly enjoyed seeing our architecture arm, Respond–Architects, grow from an add-on service to a well-established architectural practice in its own right, and I hope to see an architect join the Christchurch team at some stage.
"We've certainly come a long way: building a well-governed, sustainable office that produces quality outputs and really contributes to the region and the country. We're continually learning, pushing ourselves to get better, and I'm excited to see how we'll continue to meet the needs of our clients into the future. Here's to the next 10 years!"
Please feel free to contact our Christchurch office directly on on 03 341 7570 or email [email protected] – we look forward to hearing from you.